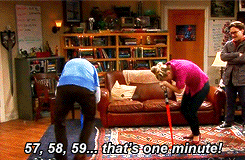 Hey friends. I feel like I haven't been a good blogger. Like I've been neglecting my blogging duties. I'm sorry if I haven't been there for you. I know sometimes a kind word at the right time can mean so much.
I am on new medication that has me sleeping a lot. Remember the pain I had in my hands? The specialist thought it was arthritis? Well, an MRI of my hands revealed that it wasn't. He thinks it might be a chronic pain problem. So now we are approaching that angle. At least I'm no longer secretly stressing about that. It's not like constantly typing is damaging my hands, it just hurts, which is comforting in some strange way:)
I hope to visit around the blogosphere a bit more. All of you have been so good to me. Helping me along when I needed you the most. I want to repay the favor.
How are you doing? What is new in your life?